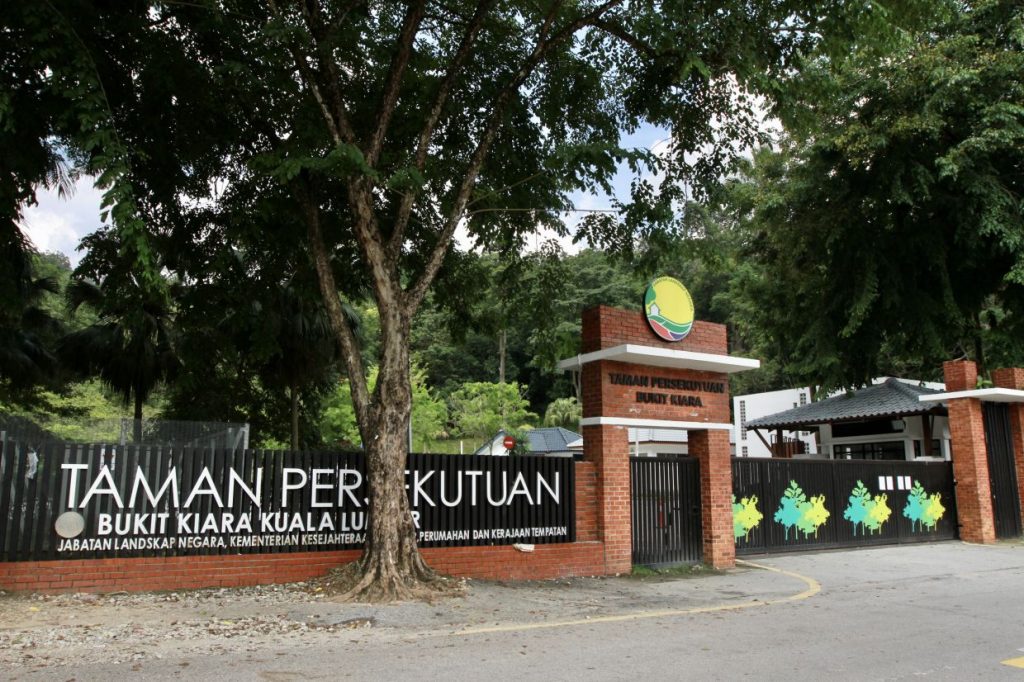 The Bukit Kiara Federal Park or Taman Persekutuan Bukit Kiara (TPBK), which has been managed by the National Landscape Department since 2010, consists of two main sections — the Family Recreation Zone (Taman Lembah Kiara) and the Arboretum Zone. This subset comprises 400 acres of the larger Bukit Kiara footprint.
Family Recreation Zone (Taman Lembah Kiara)
Located at the southwestern foot of Bukit Kiara. Taman Lembah Kiara is a landscaped park with manicured lawns shaded by an eclectic mix of interesting trees and an invitingly clear stream that flows through it.
Facilities that include a network of paved tracks as well as a children's playground, fitness stations, gazebos and multipurpose open areas, make this beautiful park suitable for the entire family.
Arboretum Zone
The Arboretum Zone encompasses the bulk (around 65 per cent) of Bukit Kiara Federal Park. Most park users may be familiar with the common meeting point of the guardhouse located at Changkat Abang Haji Openg. Walkers up the tarmac road will be able to enjoy an approximate 4km loop that is moderately challenging. But off-road lies a great many trails to be discovered and explored.
Being a former rubber estate, the natural forest regeneration process has been aided by various tree planting efforts over the years. The National Landscape Department in particular has planted thousands of saplings of rainforest species, in its effort to transform the former estate into an arboretum – a large garden where many types of trees are grown for study or pleasure.